People Finder Advice
A Guide to People Search Engines

A people finder helps you find lost friends and family members. An email finder can also quickly find someone's email address for you.
Is there someone out there you want to find?
A parent who moved away when you were little, a sibling, a birth mother?
Or maybe an old friend from school?
On this website I have information for you that can help you learn how to find people easily.
After reading the tips and advice here you will know which website is best to use when trying to find someones address or phone number. And what email people search website choices you've got.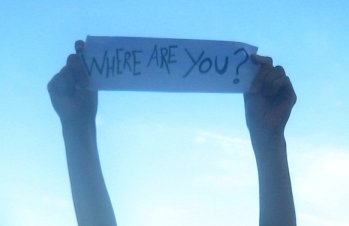 I also share with you insider secrets on how to find lost relatives, given to me by the investigators I have talked to.
Do keep in mind that when it comes to purchasing something online, services from people search engines and reverse searches or anything else, you can never be totally sure that you get exactly what you want. Sometimes they simply don't have any data available, even though it looks like it at first.

International Search



On the international page you can read about how to search for individuals all over the world, for example in Canada, USA, Europe, China, India, Mexico, the Philippines.
We also have a UK People Finder page.

I give you tips when it comes to tracking down long lost family, but I also give advice for situations where someone has suddenly gone missing.
And as you can imagine, looking for a missing person is a whole different ballgame.
You need to act fast, especially if it is a child that is missing. A regular lookup will not be useful in that case.
But in normal circumstances people locators found on the internet are very useful.
They pull data from all kind of places, public records, social networks, blogs, online newspaper articles and so on, to help you find your loved one.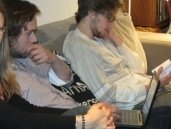 OK, it's good to know that the contact details of others can be retrieved... but where do you start?
Which site should you use? Is there a good email address find program? And what about a good people finder investigation service?

That is what this site is all about, so just choose the pages that fit what you are looking for, in the navigation menu.


Often you will need to continue tracing offline, making phone calls, sending letters, visiting places. I also talk about that part on this site.
And if you want to dig deeper, maybe a people search background check would be something for you.

Here You Can Also... Put up your own...


It has proved to be quite an effective alternative way for to locate your loved ones. Nothing is for sure of course, this is a big world we live it, but why not give it a shot.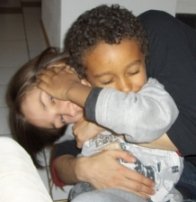 This method can be used if you have had no luck with the people finder search programs.
How does it work?
Well, you write about the lost one and hope that he or then someone who knows something about him or her will see the text. They can then get in touch with you by commenting on that page. Hope all goes well!

Do you know any of these missing individuals?
There are more similar videos on this site. I have also added videos of families and friends re-uniting after many years of not seeing each other... You can check them out if you like.


A North American People Finder, Asian, Australian...
African, European... what are you looking for? I have tried to cover everything there is to cover when it comes to search engines locating people, so I do hope you'll find whatever it is right here on this site. I hope that you get answers to all your questions on the pages I have put together here. If not, just email me (Tonia) by using the form you find when clicking here.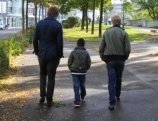 Finding and finally meeting somebody that has been absent from your life for ages is a very interesting and rewarding experience.

Hopefully you will have an amazing reunion!

You know, I once heard about a way of thinking that sounded kind of cool, especially for those who have been adopted.

The message you see I got from a man who found his daughter thanks to this website.