People Finder Investigation Service
List of Worldwide PI's With Great Reputations
Contacting a PI can be a good idea in more complicated situations because hiring a professional that specializes in locating people always makes a search much easier.

They can also do a search on people in your life, if necessary.
Knowing what might show up in your background that a professional will be able to discover can be very valuable.
On the this page there are private detectives and investigators from all over the world.
People Detectives Around The World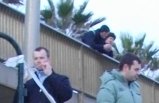 For PI's in the USA, click here.
Australia

CANADA - if you haven't seen the Canada pages yet, you can do that now. There is a recommendation on a Private Eye there for you.

CHINA: SBCS Beijing

CROATIA: Tomislav Medić
Experior is run by Tomislav. His mobile phone number is +385 (0)98 655 873.
AFRICA

IRELAND: Donncadh O Cinnsealaigh

MEXICO: Mike McHenry

Julian from Eurosurveillance has a lot of experience when it comes to people tracing.
And also birth parent searches.
You can reach him at +40 (0) 748086817

UKRAINE: Detective Alex

Alex from PSS can help you if you need to do a search on people or find people who live in the UA,
phone: +38 095 140 59 66
If you can't reach them, contact them through their Facebook page.

USA

A California People Finder Investigation Service and some Florida Private Detectives
Pennsylvania: I talked to a Pennsylvanian PI agency on Facebook, they seem very nice. A good choice for those of you who need an investigator in that state.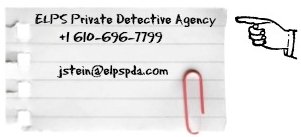 Here I write about a Michigan and a Texas People Finder Investigation Agency
A Virginia PI called Tom has helped me with some of the information on this site:

A Missouri, Minnesota and Illinois People Finder Investigation Service

People Finder Investigation Service

More details on some of the agencies above:
SBCS has been operating in China for over 20 years now. The professionals at SBCS can do lots of things for you, for ex. background checks and due diligence investigations. You find their contact details on the China people search page.

Donncadh O Cinnsealaigh from Investigative Service, Ireland easily finds those that are missing.

One PI told me: "Most of the time, you can find the person you seek within acceptable terms for both your pocket and time. Leave the private investigator option for when all your efforts were in vain, and both the necessity of finding the lost one and the importance of your inquiry (legacy, inheritance, adoption, etc) is an emergency".
Click here to read about how one man got a lot of help from a public people finder website.

Private Detectives and Investigators - specialized in other fields:

AUSTRALIA
If you think your house or your premises might be watched or listened to by unauthorized persons, contact:

CANADA

This company is specialized in corporate civil and criminal investigations:

Many of the professional detectives listed here have been a great help to me while I have been writing the pages and articles of this people finder site, so a big thank you to them!
---
---
Wow... watch this, it's is so interesting...

---
Here is another page that I've written, maybe you could find it interesting, it is called Find People In Jail.

You are here: Home › Investigation Service