Find People In Jail

How do we find people in jail?
Private Detective Tom Collins, who has his people finder investigation service in Virginia Beach, says: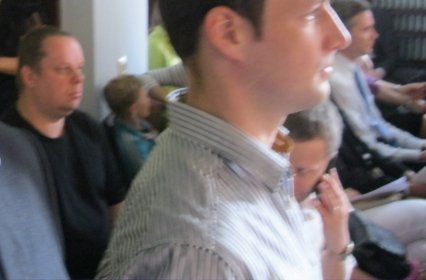 "Court searches will be the most reliable when searching for someone who might be in jail, because police/law enforcement records are not supposed to be used except by law enforcement for official purposes.
In many states, information is protected and some are not, check the applicable state to see what you can find".

Do you want to locate an inmate? Or try find someone you think might be in jail? I know sometimes you are not 100% sure, but it never hurts to search a bit.
If I have understood right, those who are in incarnated can find other inmates to write letters to. That is what you can use an inmate locator for. But also if you have been looking for a missing person for a long time and if you know he or she has a criminal past or is prone to crime, then jail will be a natural place to search.

Court Searches/Criminal History Checks

Criminal records are good to find, like the PI said. Recent mug shots too. You can do a complete background check or criminal history check at certain websites. This site is very good and can do all that: www.inforegistry.com

Inmate Locator
You can for ex. go to the government site called Locate Inmate at www.dc.state.fl.us/ActiveInmates/search.asp
And, if you happen to be looking for someone in Florida, try this prison people finder www.dc.state.fl.us/ActiveInmates/search.asp
To get information on someone you suspect might be in a Michigan prison, copy and paste this address up in your browser www.state.mi.us/mdoc/asp/otis2.html

For Los Angeles go here http://app4.lasd.org/iic/ajis_search.cfm
Tennessee: www.ticic.state.tn.us/Database/ISC_search_JULY.htm

Find People in Prison - For more states see this website: www.theinmatelocator.com

A person named Michael L. had been looking for his friend Ron for many months until he finally heard from Ron's relatives that the friend had been put into prison.
So when trying to find people in jail, do ask the relatives and family of the person you are looking for. They will most likely know.

My friend Andrea in high school was living with her brother in an apartment close to school. Her mother would be there a few days a week, but her father was never there. They also had a home in another city where the mom spent half of her time.
When we went out, my friend always had an older guy with her. He drove her everywhere and even came with us to the coffee shops or parties or wherever we went, he never said anything. She called him her bodyguard.
Once she told me that her dad was in prison. I was shocked.. She said that he had not paid some of the taxes he was supposed to pay and that was the reason.
Now, many years later I have been thinking a bit about that. Is it really so that if you make some mistake with your taxes you are put into prison?

Click here to go from Find People In Jail to the Home Page