California People Finder Investigation Service

On this page I present one California people finder investigation service from Sacramento and one located in a  suburb of LA. I also write about a Florida investigation service.
When you need to hire a private detective in California or when looking for one anywhere else, it's important to think about the following:

Contact only professional licensed private detectives and investigators - very important!




Ask the detective agency to estimate how long it will take them to solve your case.
Tip: when a professional from a detective agency works on your case, you will pay per hour, so it would be good to ask how many hours the investigator will devote to the assignment you give him or her.
California Private Detectives
ISC Investigations

They help anyone in and around Los Angeles. People locator and credit report services.


Walker Confidential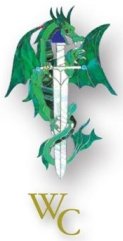 T. Michael Walker operates this detective agency in California. He can hep you with finding someone, background checks, surveillance services.


By the way, if you remember the name of the university where the missing one got his or her degree, going to the official website of that university could help you out in some way. Wherever you see a link called Alumni or Find People, click on it. Maybe their Alumni association can give you the information you need!
Here are two examples:
www.ucla.edu/alumni
www.fullerton.edu/alumni
On this people finders site we have been talking about how to find someone. And I've understood from many of you that doing it alone takes so much time.
So when you have tried everything you can possibly try by yourself
- done your research, searched on the best people search sites, like the US people lookup I've been talking about - it is a really good idea to turn to a private investigator who is an expert in his field.
More Investigation Services
A Florida People Finder Investigation Service...

...located in Destin, FL. Always ready to help.

This is what they say about themselves:

We are an expert Florida PI firm able to do nationwide investigations.

We are specialized in finding individuals.

We can find missing relatives, do background investigations, skip tracing, surveillance and much more.

---
Hey, thanks so much for being a visitor on my website! I hope your chosen California people finder investigation service (or the elsewhere located investigation agency you chose) is able to solve your case!

If you want to read about why one woman had to get help from Texas people finder investigation services, read the next page.

You can also check out my blog, here :)
Who are you looking for?
People Finders Home
›
People Finder Investigation Service
› California People Finder Investigation Service