Dead People Search

Locate Deceased Persons With These Search Tools
A Dead People Search Engine: On this page I recommend a good website where you can find dead people - ancestors.  But first, some basic info.
Cemetery records can be good to find if the person has deceased.
And graves can be located, although it is a bit time consuming.
I know someone who spent many hours at an old graveyard looking for his relative's grave, but just couldn't find it.
He will be going back there again to continue searching and I really hope he finds it as it seems important to him.

You can find US cemetery records on most genealogy websites.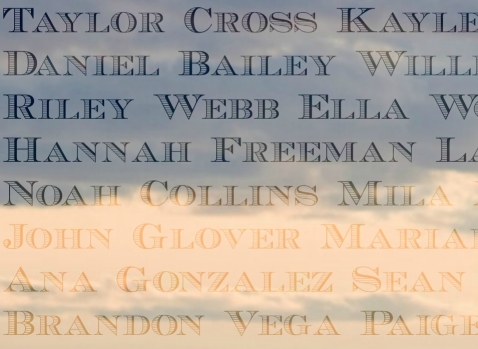 So, here is a neat international search engine for dead people: www.sysoon.com

The company is from France but with offices in the US and in other places too.
Dead people Search - Your Ancestors
It is always interesting to investigate your family's past and to find out more about your ancestors. Maybe you could even write a book about it and then give it to your children and grand children. What a nice gift that would be!

So, some sites that might be of help to you if you are looking to do genealogy research:

1.
Family Tree
You can save 10% with the offer code: FAMILY10F

2. Recordsireland.com Dublin Genealogy Service for Ireland

Genealogy today is great, there you can find documents of all kinds, for ex graduation and church records. Also lists of passengers from various countries, US immigrant lists, lists of orphans...
Many documents are free on that site, for example the Newspaper Obituary Indexes and some funeral documents.
You need a subscription to get some of the information. When you pay you get very detailed info that can really be useful. The subscription fee is affordable for a year it is around $30. You can pay for less than a year also and then it is even cheaper.

More reading for you:
Europe People Finder Info

Paul Newman told me that his grandmother's aunt moved from Sweden to the US in the 1940's. There she got married to a man named Bill Saaf and they had three children. One child from Bill's first marriage was also included in the family.
Edith was the oldest of the three children. She was always very interested in the roots of the family and she came to visit Paul's family in Stockholm in the 1970s. During that trip they also visited a cousin in Wales who Paul also has lost contact with.
His grandmother and Edith wrote letters to each other quite frequently up until the early 80s.
In 1982 Edits family moved from Texas all the way to Connecticut and that is when the letters and Christmas cards stopped coming.
Paul's grandmother never tried to do anything to find out what happened, but that's ok because now Paul is going to do something about it himself. He told me that he will try to find out as much as possible about his relatives and he hopes for the best. Way to go, Paul!

Want to share something interesting about your family's history?

You are here: Home › Name Search › Dead People