A German People Finder

Locate People in Germany With These Tips

Looking for a German people finder? Well, there are not that many German people locators online, but try these suggestions to help in searching for your loved one...
The sites I will mention here are all in German.
You can use Google Translate if you need help.

I will give you some translation help further down the page, just in case you will need it.
And if you need any more help, you can always let me know!

1. Here is one people search Germany site that could help you. It is basically an online phone book:
TeleAuskunft.de

Directions: you write the name in the first field and the city in the second field. Write the name after Was/Wen (means "what/who") and the city after Wo (means "where").

2. Here is another one, white pages Germany, called Das Telefonbuch (DasTelefonbuch.de)

3. A third idea when trying to find people in Germany, would be to look for the person you wish to find on the German social website StudiVZ (www.studivz.net)

The website is of course in German, but should not be a problem to use.
They say they are Germany's biggest social network. Maybe it is, who knows..
German People Finder Info
yes, the search for people in Germany continues...

More German People Finder Help - Another good site for finding friends who attended a school in this country, or for finding old classmates from a German school abroad is StayFriends

(www.stayfriends.de)
Here is some more translation help:

...means "Where did you go to school?" Below that sentence you can choose the part of Germany or city where the friend you are looking for went to school - or where you went to school..
On that site there is also a big section on German schools around the world, called:

---
Missing Person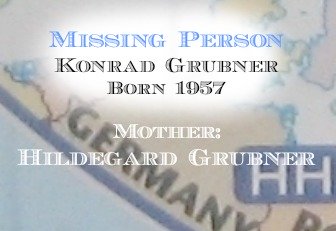 Reinhard Grubner, born January 8, 1980, told us that his dad is missing. At the moment he does not have any pictures of him, but he will try to find one.

The dad lived with them in Cape Town, South Africa until he was 9. That is when his parents broke up and his father moved back to Munich in Germany.
He saw Konrad Grubner, his dad, again in 1991 for a few days and also in 1993, when K.G. was visiting SA.
Konrad was/is a dentist and had a practice together with mom Ayanda. The practice unfortunately had to close when he left.

After the 1993 visit he never returned…
Back in 1993 he said that he was living in the Starnberg area of Munich, and gave an address but the paper it was written on was lost in a move many years ago.
Harald never met his dad's mother, his grandmother, but he knows that she was originally from Austria and moved to Munich in 1956. Her maiden name was Henning and she was born in Salzburg where she had gone to school to become a nurse.
A Missed Connection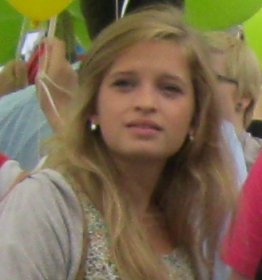 Klaus Neumann met this girl on the Christopher Street Day Parade in Berlin this year. She is 22 years old, her name is Claudia and she is originally from Frankfurt. She has a younger brother named Kirk. She studies to be a nurse close to the Krankenhaus Westend... Do you know her?
You are here: Home › People Search Europe › Germany