Zaba People Search

Zaba People Search Info For You
The cool thing about this website is that you can search without logging in or giving them any information about you or any money.
But if you log in with Facebook you get the premium services (still for free). So if you don't mind that they take your contact details, then just do it, otherwise don't.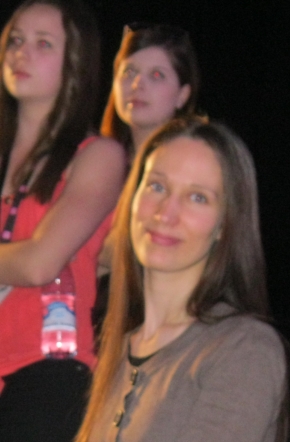 Their website's name is sometimes misspelled as: Zabba People Search
I searched for someone with this free online people finder and I was surprised to actually find her! I found her correct address and the right home phone number, plus a map that showed me exactly where her home was.

When you click on background check under the name of the person you are searching for, it takes you to Intelius, at least at the moment. It might take you to some other website other times you visit and click. Those people finders are not longer free people search engines.
The same happens when you click on other links. This is how Zaba search makes their money.
They hope you will click through to other sites from their website and then pay for a background check or something else. They then get a some money because they referred you to for example the paid Intelius people search.

Totally free...

On zabasearch we get the phone numbers for free, which is great!
13 year old Candice says this about the free people search Zaba:

Me and my dad used many different websites to try to find my great uncle that dad wants to reconnect with, but on all the websites we found, we had to pay first.

But then I was online alone one day and I saw this page. I had never heard about Zaba, but now wanted to try it.
I went to their site and did one search only and my great uncle's phone number was right there!
Without me having to pay anything.
I couldn't wait for my dad to get home so I could tell him! Uncle Boris lives all the way in Hawaii, but dad and him have talked now and we are planning to visit him sometime soon!

Someone else, called Cameron Saarela, emailed me and said she also had luck with the Zaba people search.
She had searched for her old boyfriend Jim Wilson from North Dakota.
They had been dating in high school, but lost contact after graduating 5 years ago.
But a few months ago Cameron found Jim. They are now seeing each other again and this time it's more serious :)
Good luck to both of you!
Have you ever found someone on Zaba?

Hope you all find the people you are looking for.
If it seems hard, just keep trying.
It might take days, it might take years
- but don't give up.

You never know...
he or she may be closer than you think!
Wishing you all the best!

Tonia
Carol Greene asked me to put up this picture. It is her aunt Evelyn in the pic.
Last seen in Atlanta, GA, December 2012.

---
I like this... isn't it just wonderful:

From Zaba People Search to the Home Page