Free People Finder: UK

How to Find Anyone in the United Kingdom

Free People Finders in the UK will find lost family and ancestors for you. Looking for someone you have not had a chance to chat with for a while?
 Or are you building your family tree?
I will give you advice for both situations and I will tell you about a totally free people search UK!
Want to know how to fiend a lost friend?
It is a lot of fun to reconnect with friends and it's very emotional to locate lost family.
1. Lost Friends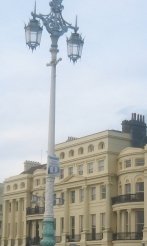 You will talk about what you have been up to all these years, about your children and life in general.
And hopefully this time around you will not lose each others contact details ever again.

I understand that you want to search for your old friends and classmates without any cost to you.
I guess most people are not really prepared to pay for this kind of search.

You find some good advice here: www.nationalarchives.gov.uk/records/looking-for-person/living-person.htm

You should know that people finders that are experts in finding details about individuals almost always charge for their services – but don't worry, there is hope!

Because... I found a decent free UK people search!
Try it for yourself, its totally free:
www.peekyou.com/united_kingdom

You can of course also use the 192.com people finder.

You don't get everything from there without paying, but see what you can find that's without any cost.

2. Genealogy
| | |
| --- | --- |
| Researching your family history? Family history researchers can also use the lost friends and family finder above (192) to help them with their research. Some info can be found for free. | But a genealogy search is sometimes more lengthy, and most people are prepared to pay to get information dating back to the eighteen hundred forties! |

Good luck and contact me (the founder of this people finder search site) if you have anything you would like to ask or talk about.

For more reading, go from Free People Finder UK to the previous page, that also talks about finding someone in the United Kingdom - if you haven't been there already of course :)
Sometimes a person in England wants to locate a relative who has moved or migrated to America.

A Missing Person:

You are here: Home › People Finder UK › Free