World Wide People Search

Personal Story On A Worldwide Search

My friend from Scotland tells us how she found her old school friend. At first she tried a few different websites, including a popular people finder worldwide.

But then she finally chose one that worked best for her.
A very well known site.
And after her story, I tell you all how I found a friend who lives in Finland.
That method can be used to locate a person who lives in any country!
Spain, Germany, Kenya, South Africa, China, Korea, Mexico, Chile... and so on :)

My world wide people search, by Aurora:

"I was best friends in school with a blonde girl named Debi.
She was someone who everyone wanted to be friends with and I always felt as if being her closest friend was a position of honor.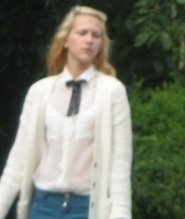 Debi dated the same boy from the time she was 14 years old until their marriage just after her 18th birthday.
After she became pregnant, the young couple decided that marriage was the best solution for their situation.
We did not see much of each other after her child was born.
We didn't have any sort of falling out or anything - our lives just went in different directions.
While she was changing diapers and taking care of a home, I was attending university classes and living in a small dorm room with two other girls.
We kept up through yearly Christmas cards and occasional telephone calls until we finally lost touch with each other about eleven years ago.
Several months ago, I decided to call her, but the only number that I had for her and Jim wasn't good anymore, and directory assistance didn't have a new one listed for them.

I also sent a friendly card by mail with some questions but I didn't get any card back...
Every now and then I'd wonder what she was up to and how her children had turned out.
Although I suspected that she and Jim still lived in the small town in Scotland where we had all grown up, I wasn't certain.

I lived in another country by this time and I had lost contact with most classmates from our old school days, and those I had remained in contact with didn't know Debi's whereabouts either.

I was thinking about how to easily find people online and because I used Twitter myself, I decided I would do a Twitter people search at first. But I don't think she has Twitter because that didn't work out.
I then looked for her on the world wide people search 123 website.

There were a lot of links to FB profiles and a few other social profiles as well.
There were in fact so many that I didn't really know what to do with all of them.
I then instead went to my Facebook account and continued my search there.
I began by looking at the friend's lists of those from our school that I still kept up with.

Most of the time I simply reached a dead end.

But late one afternoon about a week ago, I found Debi's younger brother buried in a friend of a friend of a friend's massive friend's list.

I quickly sent him a message saying that I'd love to catch up with his sister again, and the next morning I had a friend's request from Debi herself waiting for me!"

What a great ending Aurora, I'm happy for you!

World Wide People Finder

The 123 people finder is one option when you need to find someone who could be anywhere in the world.
But there is another website that could be very good too!  I also recommend the world e-mail finder for this.

If you have the person's email, you have a way of contacting him or her, and that's what you want, right?
So go ahead and try that one too :)

My experience trying to find someone overseas (more world wide people search info):
When I was living in the US a while back, I searched on the 123 people search site for my friend who lives in Finland.
It was good that I knew where she worked, otherwise I would have had a hard time knowing which one of all of the links and profiles to click on.
I knew that she had pretty much all of her adult life worked for American Express, so when I found a LinkedIn profile that matched her name and workplace on this international world wide people search - it was her!
The email finder I used was 123people.com
---
By the way, this show seems interesting, have you seen it?

---
Your Emails To Me
Here is an email from Andrew Aprishko:
---

Hello, my name is Andrew, I'm from Ukraine. I met a girl in Turkey, she is from Iraq and I understood that she is the most beautiful girl in he world.
Her name is Sakar Adil Khurshid and her date of birth 03.11.1991.
Likely her mother's name is Basma Ahmed and her father's name is Mervan Kerim.
She flew to Iraq from Turkey at the 4th of August, from the Antalya airport.
Please, if you can, help me. If you can't help, please tell me where to go with my problem.
---

Hi Andrew, thanks for contacting me!
Since you know her mother's and father's name and her date of birth, I'm pretty sure you know some other things too that could help you in this case. Maybe in what hotel they lived at. Maybe they could give you the contact details if you tell them it's really important.
You can of course also try the 123 world wide people search you find information on higher up on this page. But maybe the email finder would be even a better idea in this case.

A PI could probably give you more advice. I know one in Ukraine that you could call.

If Sakar Adil Khurshid or any of her friends sees this, please get in touch with this website and I'll give you Andrew's email address!


You are here: Home › International › World Wide People Search