The Best Way To Find People

Top Tips On Using Peoples Search Engines

I'm so happy! You know why? Because I know the easiest tricks to find people for free that really is the best!
On this website you can make a totally free own page where you can write about the missing one.
About the person you want to see again.

It works like a classified ad and is totally worth it.
Many of us who have done it can testify to that :)

How to Find Someone Online - The Best Way To Find People

Create your...

...here on this well known people finder site.
It is worth giving a try.
It is a valuable addition to what you are already doing.

Why do I say it is the best way to find people?
Because I got this comment from one of the visitors yesterday:
Lost & now Found.
by: Raymond Knight

I've had success in finding my grandson through a granddaughter who was also missing and saw this.

I'm now back in contact with my family in the U.S.A.
Thanks for all your free help, yours sincerely Ray Knight.


Rating: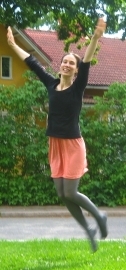 That's me jumping of joy, minutes after I got that message! See, that's how happy I get when things turn out well for you guys!


Can you imagine, he found his grown grandson living in the US, because of the page he wrote on this site! Ray himself lives in Germany :)

I am so happy that I am able to offer you one of the best ways or maybe even the best way to find people.

But - when you make your own classified ad here on this site, please make sure that it is...


Please don't write anything here that you have posted somewhere else already.


Create Your Classified Here
It would be great if you would add a picture too.
New Cases
Click below to see if you might recognize the name of someone.

There is one other way that could even be considered better than the way I presented above, and that is to use a private investigation service.
But that will cost you some money, so if you are prepared to pay you can of course do that. Just go here to find PIs and their contact details.

And if you haven't tried any people finder at all yet, or only a few crappy ones, you can go to this page where I write about that option.
It would be great if you like us, here:

And here is a fun reunion of young a family on a pretty familiar TV show... you have to see it :)


You are here: Home › Find People By Name › Best Way